Making Hay Monday – August 14th, 2023
Making Hay Monday
High-level macro-market insights, actionable economic forecasts, and plenty of friendly candor to give you a fighting chance in the day's financial fray.
Charts of the Week
#1
It has been one of my core themes that this decade has numerous parallels with the 1970s. Pursuant to that thesis, Schwab's Chief Investment Strategist, Jeff Kleintop, tweeted this image out recently:
One reason inflation was recurring in the "Disco Decade" is that there were two serious energy crises. We've already had one in the 2020s courtesy of Putin's war of (attempted) conquest in Ukraine. Another could easily be in the offing should Mr. Putin decide to escalate the weaponization of energy. An additional inflationary factor is the Great Green Energy Transition which is both extremely expensive and pushes Western countries toward less reliable power sources. On a happy note, the implausibility of this does seem to be dawning on policymakers who are now warming up to nuclear, the densest form of energy on the planet.

#2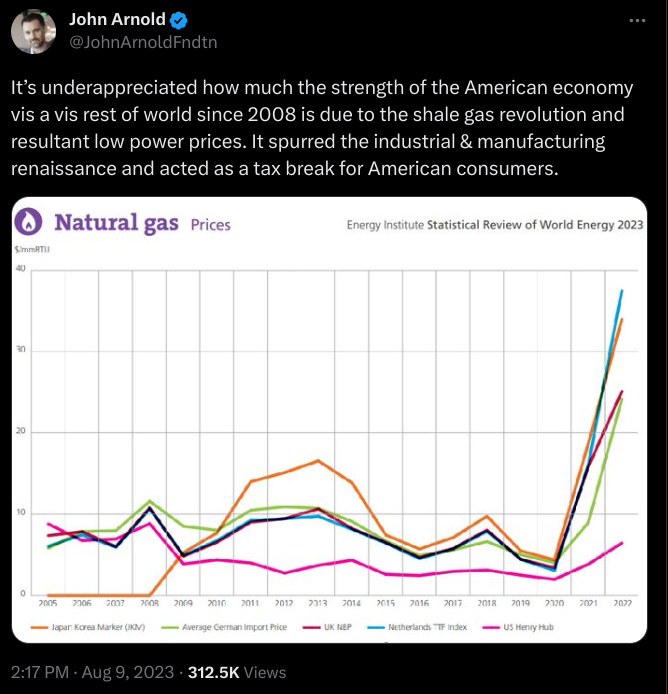 "Underappreciated" is an understatement for the attitude of millions of Americans toward the shale oil and gas miracle of the last 15 years. As discussed in this week's Making Hay Monday edition, the U.S. has discovered nearly three Saudi Arabias in that timeframe, mostly due to the Permian Basin (primarily oil) and the Marcellus Shale Formation (natural gas). It's scary to contemplate the quandary the West would be in today if America had followed Europe's example by banning fracking. What might have happened if ESG mandates had been strictly enforced back in 2008 (when oil hit $140/barrel)?
---
---
To learn more about Evergreen Gavekal, where the Haymaker himself serves as Co-CIO, click below.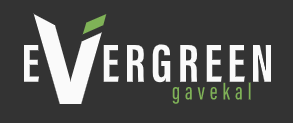 ---
"ESG investing is fatally flawed." -Terrence Keeley, former BlackRock senior executive.
—
From Wikipedia:
In political jargon, a useful idiot is a term currently used to reference a person perceived as propagandizing for a cause—particularly a bad cause originating from a devious, ruthless source—without fully comprehending the cause's goals, and who is cynically being used by the cause's leaders. The term was often used during the Cold War to describe non-communists regarded as susceptible to communist propaganda and psychological manipulation.
---
Are We All Playing The Fool?
In last Friday's Haymaker edition, I referred to a front-page New York Times article from August 5th. Candidly, I still can't believe it was published by that newspaper. It was titled: Rich U.S. Leftist Linked to Web of Global Chinese Propaganda. It would have been much less shocking if it was from The Wall Street Journal or The Washington Post, but coming from the bastion of American left-wing print media was truly startling.
The reason it so resonated with me is that it pertains to one of my core beliefs: the manipulation of Western progressive movements by external actors. To give you a sense of the article, here's a relevant section on an organization that is heavily funded by an American tech tycoon:
On the surface, No Cold War is a loose collective run mostly by American and British activists who say the West's rhetoric against China has distracted from issues like climate change and social injustice.

In fact, a New York Times investigation found, it is part of lavishly funded influence campaign that defends China and pushes its propaganda. At the center is a charismatic American millionaire, Neville Roy Singham, who is known as a socialist benefactor of far-left causes.
To characterize Mr. Singham as a Marxist millionaire is a decided understatement. He sold his software company in 2017 for $785 million. Despite hitting the capitalist jackpot, The Times notes he has "long admired Maoism" and "He praised Venezuela under the leftist president Hugo Chavez 'as a phenomenally democratic place.'"
As we all know, the only thing phenomenal about Venezuela has been its economic collapse, its rigging of elections, and its brutal repression of its own people.
Referring to the network Mr. Singham has built:
They also seek to influence real-world politics by meeting with congressional aides, training politicians in Africa, running candidates in South Africa and organizing protests like the one in London that erupted into violence.
Any guesses if his organization, and others like it, were behind-the-scenes supporters of America's riots that terrorized our nation in the summer of 2020? Clearly, China has much to gain from fomenting racial hatred and social violence in the U.S. It is naïve to believe it isn't pursuing that path and the fact that The Times has exposed one of its leading influencers should disabuse everyone of that naïvete.
The article went onto note:
Because the network is built on the back of American nonprofit groups, tax experts said, Mr. Singham may have been eligible for tax deductions for his donations.
One paragraph later, it continued:
None of Mr. Singham's nonprofits have registered under the Foreign Agents Registration Act, as is required of groups that seek to influence public opinion on behalf of foreign powers.
The article also points out that:
The Times investigation is the first to unravel the funding and document Mr. Singham's ties to Chinese propaganda interests.
Please notice that climate change has been a key focus of its "activism". This has, of course, included the vilification of U.S. oil and gas producers. Unquestionably, it is in both China's and Russia's best interest to hobble America's energy industry, as has happened in Europe. But progressive activists have also been stridently anti-nuclear, despite the environmental benefits of atomic energy. Their intense focus has been on the dangers of reactor meltdowns and the disposal of nuclear waste. Yet, somehow, their protests never extend to China, where nuclear power development is, as we mentioned on Friday, rapidly proliferating. Now we are beginning to see why this is the case… [remainder of this post is for paid subscribers]
---
---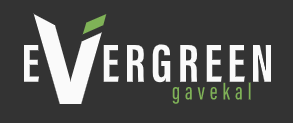 IMPORTANT DISCLOSURES
This material has been distributed solely for informational and educational purposes only and is not a solicitation or an offer to buy any security or to participate in any trading strategy. All material presented is compiled from sources believed to be reliable, but accuracy, adequacy, or completeness cannot be guaranteed, and David Hay makes no representation as to its accuracy, adequacy, or completeness.
The information herein is based on David Hay's beliefs, as well as certain assumptions regarding future events based on information available to David Hay on a formal and informal basis as of the date of this publication. The material may include projections or other forward-looking statements regarding future events, targets or expectations. Past performance is no guarantee of future results. There is no guarantee that any opinions, forecasts, projections, risk assumptions, or commentary discussed herein will be realized or that an investment strategy will be successful. Actual experience may not reflect all of these opinions, forecasts, projections, risk assumptions, or commentary.
David Hay shall have no responsibility for: (i) determining that any opinion, forecast, projection, risk assumption, or commentary discussed herein is suitable for any particular reader; (ii) monitoring whether any opinion, forecast, projection, risk assumption, or commentary discussed herein continues to be suitable for any reader; or (iii) tailoring any opinion, forecast, projection, risk assumption, or commentary discussed herein to any particular reader's investment objectives, guidelines, or restrictions. Receipt of this material does not, by itself, imply that David Hay has an advisory agreement, oral or otherwise, with any reader.
David Hay serves on the Investment Committee in his capacity as Co-Chief Investment Officer of Evergreen Gavekal ("Evergreen"), registered with the Securities and Exchange Commission as an investment adviser under the Investment Advisers Act of 1940. The registration of Evergreen in no way implies a certain level of skill or expertise or that the SEC has endorsed the firm or David Hay. Investment decisions for Evergreen clients are made by the Evergreen Investment Committee. Please note that while David Hay co-manages the investment program on behalf of Evergreen clients, this publication is not affiliated with Evergreen and do not necessarily reflect the views of the Investment Committee. The information herein reflects the personal views of David Hay as a seasoned investor in the financial markets and any recommendations noted may be materially different than the investment strategies that Evergreen manages on behalf of, or recommends to, its clients.
Different types of investments involve varying degrees of risk, and there can be no assurance that the future performance of any specific investment, investment strategy, or product made reference to directly or indirectly in this material, will be profitable, equal any corresponding indicated performance level(s), or be suitable for your portfolio. Due to rapidly changing market conditions and the complexity of investment decisions, supplemental information and other sources may be required to make informed investment decisions based on your individual investment objectives and suitability specifications. All expressions of opinions are subject to change without notice. Investors should seek financial advice regarding the appropriateness of investing in any security or investment strategy discussed in this presentation.
20230815