Steno Signals #49 – Everything Related to the Deposit Crisis Keeps Worsening Beneath the Hood
"Everything Related to the Deposit Crisis Keeps Worsening Beneath the Hood"
Given the lack of an imminent economic crash risk, bond bears have been back in the driver's seat. No news is bond bearish news, which in turn is likely to exacerbate the already worsening root cause.
Due to popular demand, we have now opened for paid subscriptions for Steno Signals (our weekly flagship editorial) via Substack. If you want access to our EM and Geopolitical basic coverage, you will get that at the same price (including Steno Signals) over at www.stenoresearch.com.

Our premium coverage and live-portfolio/data-hub will only be available at www.stenoresearch.com as well

Happy Sunday and welcome to our flagship editorial.
The higher for longer narrative is back alongside increasing confidence in a prolonged period of positive economic activity growth. Fair enough. This is in our view the correct short-term assessment of the economic damage from the banking crisis.
The bank walk (Kudos to Jim Bianco for that wording) will allow the economic policy makers, markets, and politicians to sleepwalk into the recession as the underlying fundamental case for a marked credit contraction continues to grow, while the imminent crisis mode fails to appear.
So, let's lean back and remain long risk for now? Might be the right bet through May, but we see several imminent triggers for renewed risk aversion in markets by early June.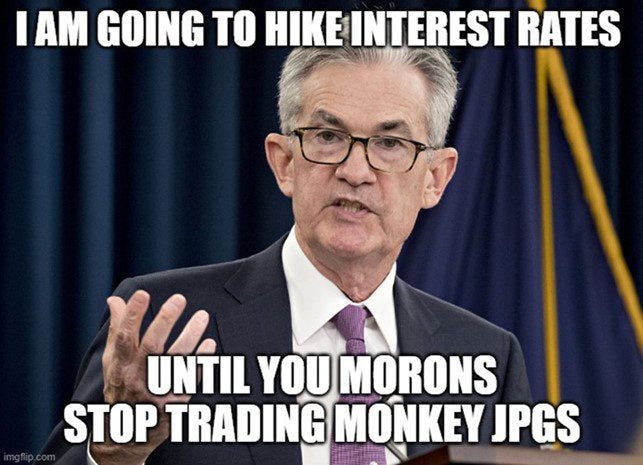 The case for higher for longer is debatable… and the USD is on the move (against the CNY)
DISCLAIMER
The content provided in Stenos Signals newsletter is for general information purposes only. No information, materials, services, and other content provided in this post constitute solicitation, recommendation, endorsement or any financial, investment, or other advice. Seek independent professional consultation in the form of legal, financial, and fiscal advice before making any investment decision. Always perform your own due diligence.
20230522