Steno Signals #48 – Markets vastly underestimate the impact on USD funding from the debt ceiling
"Markets vastly underestimate the impact on USD funding from the debt ceiling"
The USD debt ceiling is a returning topic and it's typically not overly important for markets, but this time is likely to be different. The repercussions for USD funding markets may be material!
Due to popular demand, we have now opened for paid subscriptions for Steno Signals (our weekly flagship editorial) via Substack. If you want access to our EM and Geopolitical basic coverage, you will get that at the same price (including Steno Signals) over at www.stenoresearch.com.

Our premium coverage and live-portfolio/data-hub will only be available at www.stenoresearch.com as well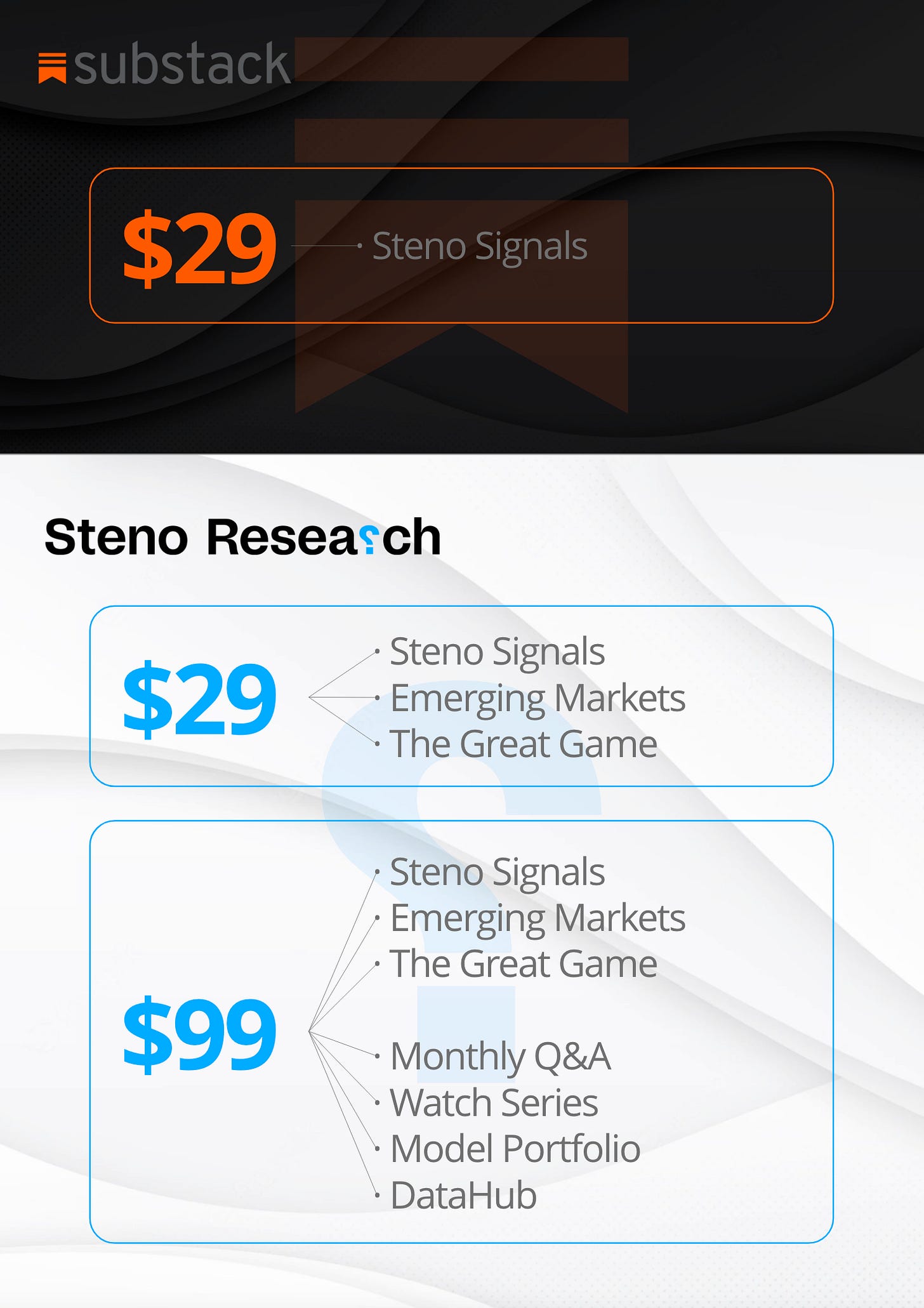 Happy Sunday and welcome to our flagship editorial at Steno Research.
We have noted how the overwhelming consensus once again expects the USD to suffer when push comes to shove in the debt ceiling soap opera.
We find many similarities between the current stand-off between Biden and McCarthy and the stand-off between Clinton and Gingrich in 1995/1996 not least due to the timing relative to the upcoming election cycle. A game-theoretical analysis leads to the conclusion that it is in both parties' interest to allow a partial shutdown, which makes it our base-case.
The interesting thing is that it means the EXACT opposite for markets compared to the current consensus narrative. Let's dig right into it.
Why this looks like 1995/1996 all over again from a political perspective
Biden and McCarthy postponed the meeting on the debt ceiling until next week and we see more and more similarities to the Clinton vs Gingrich stand-off in 1995/1996 that ultimately concluded in a relatively lengthy partial shutdown of the US Federal Government.
DISCLAIMER
The content provided in Stenos Signals newsletter is for general information purposes only. No information, materials, services, and other content provided in this post constitute solicitation, recommendation, endorsement or any financial, investment, or other advice. Seek independent professional consultation in the form of legal, financial, and fiscal advice before making any investment decision. Always perform your own due diligence.
20230514