Steno Signals #46 – Liquidity is Drying Up Fast! Sell in May and Go Away?
"Liquidity is Drying Up Fast! Sell in May and Go Away?"
We have been bullish on equities through the year but now see increasing signs warranting a defensive shift in positioning. Liquidity is drying up both in Europe and the US.
"Sell in May and go away"
– Every single mediocre sell-side strategist over the past 40 years (including myself)
It is well known to everyone in the industry that equity investing is a winter sport. Average returns are weaker from May until October and the amazingly annoying saying "Sell in May and go away" arose on the back of this pattern. We sadly find reasons to use the saying again this year as macro fundamentals have now started to weaken to an extent where the equity market rally in the West looks exhausted. Liquidity is drying up around the globe except for China.

Find out how we intend on reshuffling our books at this LINK – remember the first 14 days are FREE.
I by the way also want to remind you that we invite our premium clients for a Q&A session on the 10th of May – sign up for a free trial to get the call included.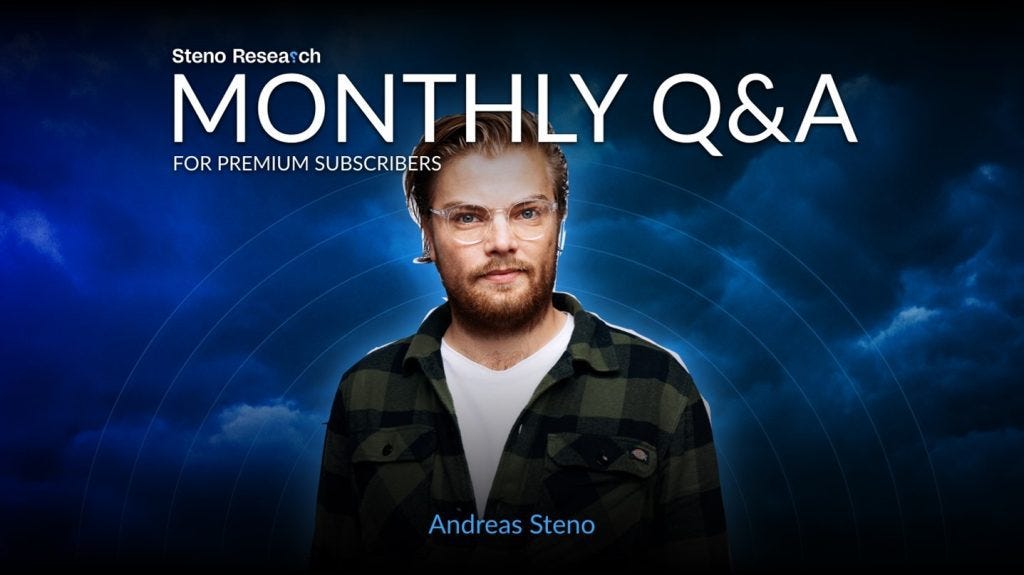 DISCLAIMER
The content provided in Stenos Signals newsletter is for general information purposes only. No information, materials, services, and other content provided in this post constitute solicitation, recommendation, endorsement or any financial, investment, or other advice. Seek independent professional consultation in the form of legal, financial, and fiscal advice before making any investment decision. Always perform your own due diligence.
20230501