Silver is Consolidating at the Major Resistance Line
Silver is Consolidating at the Major Resistance Line
Silver is consolidating at the major resistance line with an irregular flat correction that can break it soon by Elliott wave theory.
USD has turned sharply lower and stocks turned up after FED interest rates decision yesterday when they hiked by 25bps as expected. A lot of these sharp moves were reversed today, after ECB press conference despite some hawkish tone. It appears that market already priced in this rate decision, and causes buy the rumour sell the news impact, in which market normally clears plenty of stops. Not only EURUSD pair, but another volatile move is also seen on metals today with gold and silver coming sharply off as USD INDEX finds a support.
From technical and psychological perspective I like this kind of a reversal on silver, down from a new high, as it makes price action a little more tricky for most of people, but sometimes easy to read when it comes to Elliott Wave patterns. We see silver in uptrend, no doubt, but as normally, the market will tend to slow down at important levels or lines. I see price now consolidating at the 2021-2022 trendline. I see here ongoing but complex wave four. It can be a flat or possibly even a triangle if price stay above 22.80, but in both cases I think that silver is a buy-a-dip after this current leg down. The support zone for a turn up is at 22-23 area. If bulls will manage to defend that area then break out of a 2021-2022 channel can be very significant.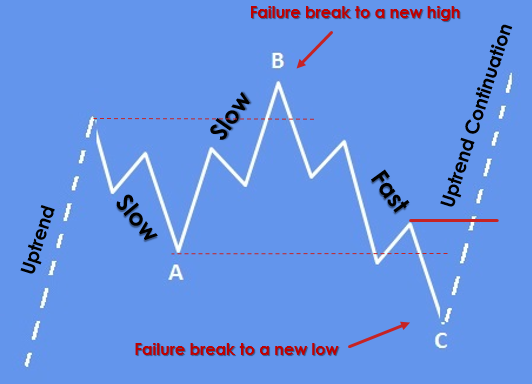 Grega
The Trader Funding Program. Trade and receive 75% profits. LEARN HOW
Register for EW-Forecast Macro Views
Love what we do? Please follow us twitter. https://twitter.com/GregaHorvatFX
20230203