Making Hay Monday – June 5th 2023
Making Hay Monday – June 5th 2023
High-level macro-market insights, actionable economic forecasts, and plenty of friendly candor to give you a fighting chance in the day's financial fray.
Image note, per Wikimedia: "In developing the reductive extraction processes for removal of protactinium and fission products from the Molten Salt Reactor, high-temperature solvent extraction columns are being studied for contacting molten fluoride salt with liquid bismuth."
"This technology appears to be following a pattern seen after the Cold War ended where technology discovered and created by the DoD migrated into the consumer and business sectors, driving a productivity boom. While it is unlikely to arrive in time to prevent a US fiscal crisis, longer term it could easily drive another productivity boom as we saw military technology converted to consumer and business use do from 1990-present." -Luke Gromen, referring to the growing momentum by, and support for, small modular nuclear reactors.
---
In my long career, no one has called me a starry-eyed optimist. Yet, that's exactly how I feel about small modular reactors (SMRs), particularly of the molten salt variety. Last week, I cited a number of governments, including the U.S., and major companies, like Dow Chemical, that are jumping on the SMR bandwagon. But I didn't mention that one of my favorite research sources on the looming Federal Fiscal Funding Fiasco is also picking up on the scent. That would be Forest For The Trees' Luke Gromen, as you can see above.
Luke has long said that barring an energy miracle, such as a fusion breakthrough, America's future is very bleak. Thus far, I haven't seen him comment on molten salt reactors (MSRs) but I think, when he does, he'll be even more impressed. (Yes, I realize the similarity of the two initialisms, which can lead to confusion.)
Both SMRs and MSRs are, of course, nuclear power producers. They each utilize uranium; however, as I described last week, both processes produce much less nuclear waste than a traditional light water reactor (LWR).
With that preamble out of the way, on to some details about this week's Making Hay Monday (MHM) edition, which is a definite change of pace. For one thing, it's a video. For another, I'm reluctantly returning to my role as Haymaker As Host. My strong preference is to be a guest, not the moderator. But the chance to chat about SMRs and MSRs with two very bright people was an opportunity I couldn't pass up.
The first of those two individuals is my friend and long-time nuclear expert, Richard McPherson. He'll give you his credentials at the opening of this podcast so there is no need for me to do so here. His current role is as a senior executive of MSR start-up, MicroNuclear. In full disclosure, I'm an investor in one of its subsidiaries. Frankly, though, I have no clue if I've bet on the right horse. Consequently, I'll be on the lookout for other ways to play MSRs which I am more and more convinced will be the safe and pollution-free energy-step change for which we've all been yearning.
There are other companies working on MSRs but Richard believes they are inferior to MicroNuclear's design. Of course, he is biased but their deep bench of nuclear experts and, especially, the many who were part of the U.S. Navy's nuclear propulsion program, encourages me that he's probably right, at least for now. It's for sure their competitors aren't standing still. In the meantime, I'm hoping their pending patents are rock solid! (We've attached a link to a short video MicroNuclear's process in the video description — see link below).
The other member of our trio is Doomberg, whose increasingly famous avatar is the Green Chicken. Doomberg is not a nuclear power professional like Richard but he does have a PhD in Chemistry and is highly knowledgeable about most things atomic.
The other member of our trio is Doomberg, whose increasingly famous avatar is the Green Chicken. Doomberg is not a nuclear power professional like Richard but he's a trained chemist and is highly knowledgeable about most things atomic.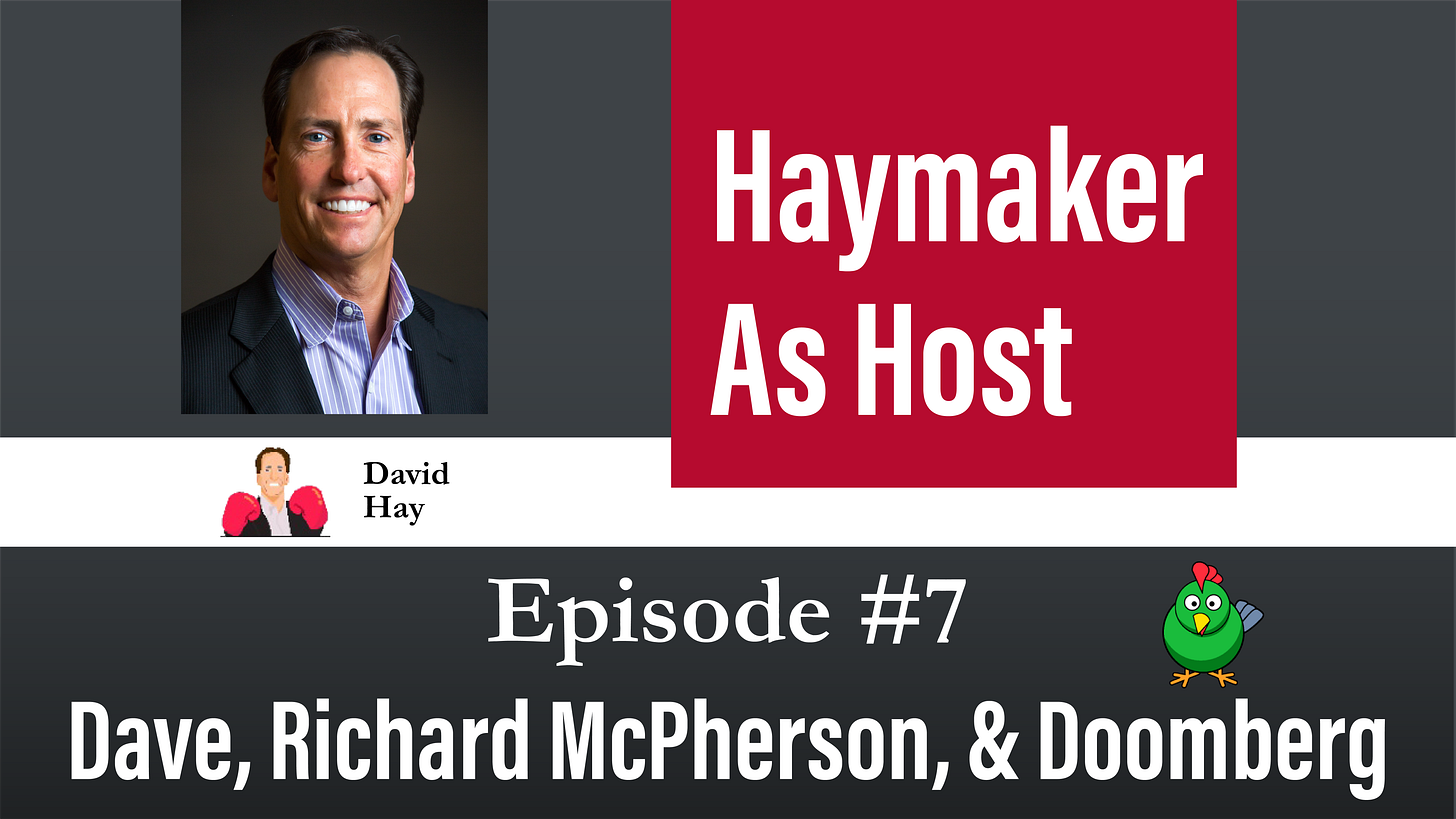 This altered format also gives us the chance to make another change. We have been planning to split our MHM editions into two parts, with the second running on Fridays. That will be primarily based on our investment positioning guidance. The new format will make MHMs shorter, always a reader pleaser.
The new format will replace our Highlight Reel Haymakers but we want to preserve some of that by running a "Chart of the Week" (possibly two) with some brief commentary. Let us know what you think of this adjustment once you've given it a few weeks to prove itself… or not.
Thanks and enjoy the interview!
-David "The Haymaker" Hay
---
To learn more about Evergreen Gavekal, where the Haymaker himself serves as Co-CIO, click below.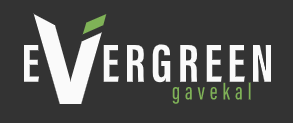 ---
Timestamps
0:00 – 5:07 – Introductions
5:08 – 10:41 – Small Modular Reactors: Overview, history, current state
10:42 – 15:39 – SMRs vs LWRs / SMRs vs MSRs
15:40 – 17:37 – Molten Salt Reactor vs USN's pressurized water reactor
17:38 – 21:51 – Navy technology exports and talent/expertise sharing/challenges
21:52 – 27:06 – Nuclear waste issue (Yucca Mountain)
27:07 – 31:45 – Molten salt reactors, deep-dive history
31:46 – 34:08 – MSR downsides? Challenges?
34:09 – 36:05 – Worldwide nuclear renaissance In progress?
36:06 – 40:55 SMR heat abatement, industrial steam & demonstrable safety
40:56 – 43:11 Grid vulnerability & "Green" movement fallacies
43:12 – 48:49 – Uranium or thorium? The state of materials science.
48:50 – 49:54 – Enrichment "bottleneck" problem?
49:55 – 50: 39 – Big-picture potential and promise of nuclear power
50:40 – 53:07 – How soon is MSR possible?
53:08 – 54:22 Richard's explanatory SMR video & Alvin Weinberg plug
54:23 – 55:33 – Process heat
55:34 – Closing remarks
---
https://www.youtube-nocookie.com/embed/EnDy6SGoG00?start=3s&rel=0&autoplay=0&showinfo=0&enablejsapi=0
---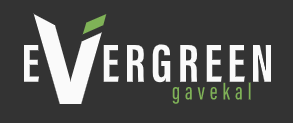 IMPORTANT DISCLOSURES
This material has been distributed solely for informational and educational purposes only and is not a solicitation or an offer to buy any security or to participate in any trading strategy. All material presented is compiled from sources believed to be reliable, but accuracy, adequacy, or completeness cannot be guaranteed, and David Hay makes no representation as to its accuracy, adequacy, or completeness.
The information herein is based on David Hay's beliefs, as well as certain assumptions regarding future events based on information available to David Hay on a formal and informal basis as of the date of this publication. The material may include projections or other forward-looking statements regarding future events, targets or expectations. Past performance is no guarantee of future results. There is no guarantee that any opinions, forecasts, projections, risk assumptions, or commentary discussed herein will be realized or that an investment strategy will be successful. Actual experience may not reflect all of these opinions, forecasts, projections, risk assumptions, or commentary.
David Hay shall have no responsibility for: (i) determining that any opinion, forecast, projection, risk assumption, or commentary discussed herein is suitable for any particular reader; (ii) monitoring whether any opinion, forecast, projection, risk assumption, or commentary discussed herein continues to be suitable for any reader; or (iii) tailoring any opinion, forecast, projection, risk assumption, or commentary discussed herein to any particular reader's investment objectives, guidelines, or restrictions. Receipt of this material does not, by itself, imply that David Hay has an advisory agreement, oral or otherwise, with any reader.
David Hay serves on the Investment Committee in his capacity as Co-Chief Investment Officer of Evergreen Gavekal ("Evergreen"), registered with the Securities and Exchange Commission as an investment adviser under the Investment Advisers Act of 1940. The registration of Evergreen in no way implies a certain level of skill or expertise or that the SEC has endorsed the firm or David Hay. Investment decisions for Evergreen clients are made by the Evergreen Investment Committee. Please note that while David Hay co-manages the investment program on behalf of Evergreen clients, this publication is not affiliated with Evergreen and do not necessarily reflect the views of the Investment Committee. The information herein reflects the personal views of David Hay as a seasoned investor in the financial markets and any recommendations noted may be materially different than the investment strategies that Evergreen manages on behalf of, or recommends to, its clients.
Different types of investments involve varying degrees of risk, and there can be no assurance that the future performance of any specific investment, investment strategy, or product made reference to directly or indirectly in this material, will be profitable, equal any corresponding indicated performance level(s), or be suitable for your portfolio. Due to rapidly changing market conditions and the complexity of investment decisions, supplemental information and other sources may be required to make informed investment decisions based on your individual investment objectives and suitability specifications. All expressions of opinions are subject to change without notice. Investors should seek financial advice regarding the appropriateness of investing in any security or investment strategy discussed in this presentation.
20230605