Gold Miners Show First Bullish Evidence
Gold Miners Show First Bullish Evidence
Gold miners show first bullish evidence, as we see it turning up after a three-wave A-B-C flat correction from Elliott wave perspective.
Gold is trading bearish for the last 2 years, but from Elliott wave perspective we see metals tryign to complete a contra-trend move. Specifically, gold miners can be finishing an A-B-C flat correction that can be easily supportive for gold after nice bounce away from important support at 78,6% Fib. retracement and the 161,8% Fib. extension. The first bullish evidence level is ready to be broken at 28/29.00, so it seems that bulls are kicking back, so we should be aware of more gains on gold as well, but just be aware of short-term pullbacks.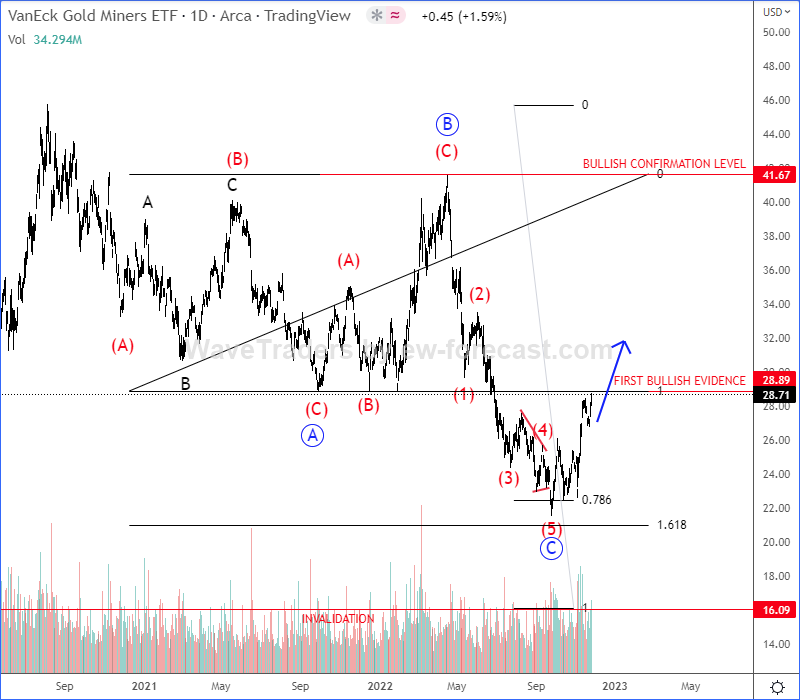 The main reason for the gold market rally is a reversal down on US Yields and US Dollar-DXY after a completed 5th wave, on speculation that FED is going to slow down the hawkish approach. So, ideally, further weakness on US yields towards the trendline support can send DXY down as well so metals can easily see more upside due to a negative correlation.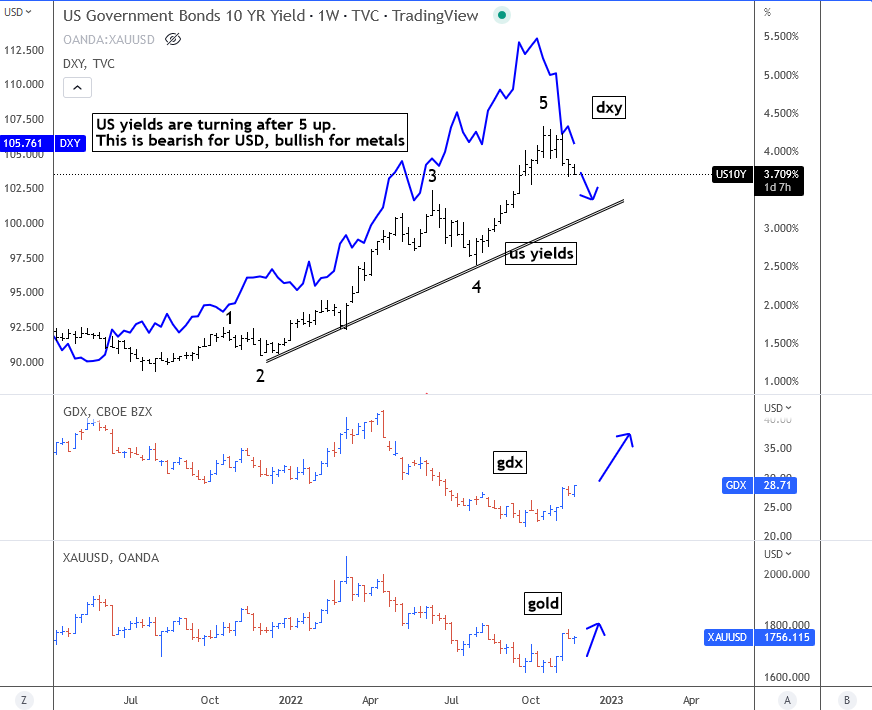 For a detailed view check our latest video below shared on November 21:
If you like what you see here, and would like our Macro Views sent directly to your mailbox, free, just click on link below and register.
The Trader Funding Program. Trade and receive 75% profits. LEARN HOW
Register for EW-Forecast Macro Views
Love what we do? Please follow us twitter. https://twitter.com/GregaHorvatFX
20221125