D. C. Confidential
D. C. Confidential
Weldon Angelos heads back to Washington
We've spent some time in these parts chronicling the journey of Weldon Angelos, who was sentenced to a mandatory 55 years in federal prison in 2003 without possibility of early release. Why? He sold $300 worth of cannabis on three separate occasions.
In 2016, after a long effort to secure his freedom by an array of government officials, celebrities, advocates, business leaders and media outlets, Weldon was released from prison after serving 13 years. He has since dedicated his life to criminal justice reform.
Last summer, I joined Weldon on his trip to Washington D.C to see how the sausage was made. I watched as Congressmen Troy Carter, Dave Joyce and Earl Blumenauer, the former US Attorney General, the former US Secretary of the HHS and current US Pardon Attorney, laid the groundwork for well-intentioned federal progress in 2023.
While those efforts came up short, it wasn't for lack of trying, especially by those still pushing behind the scenes. So when Weldon approached me in early January to help explore how Mission [Green] could take the next step, the Mission [Green] Alliance, a grassroots effort to support his efforts to effect federal cannabis reform, was born.
Now, I appreciate the sentiment surrounding the specter of SAFE Banking passing…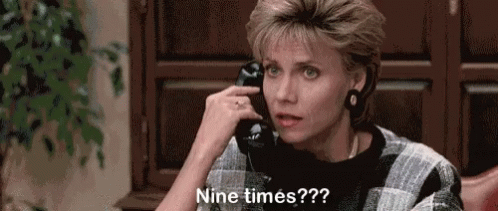 …given how many times it failed and the subsequent schmessing of all things cannabis but failure, or should I say continued failure, just isn't an option. With that in mind, I joined Weldon in DC on Monday for the screening of his upcoming documentary.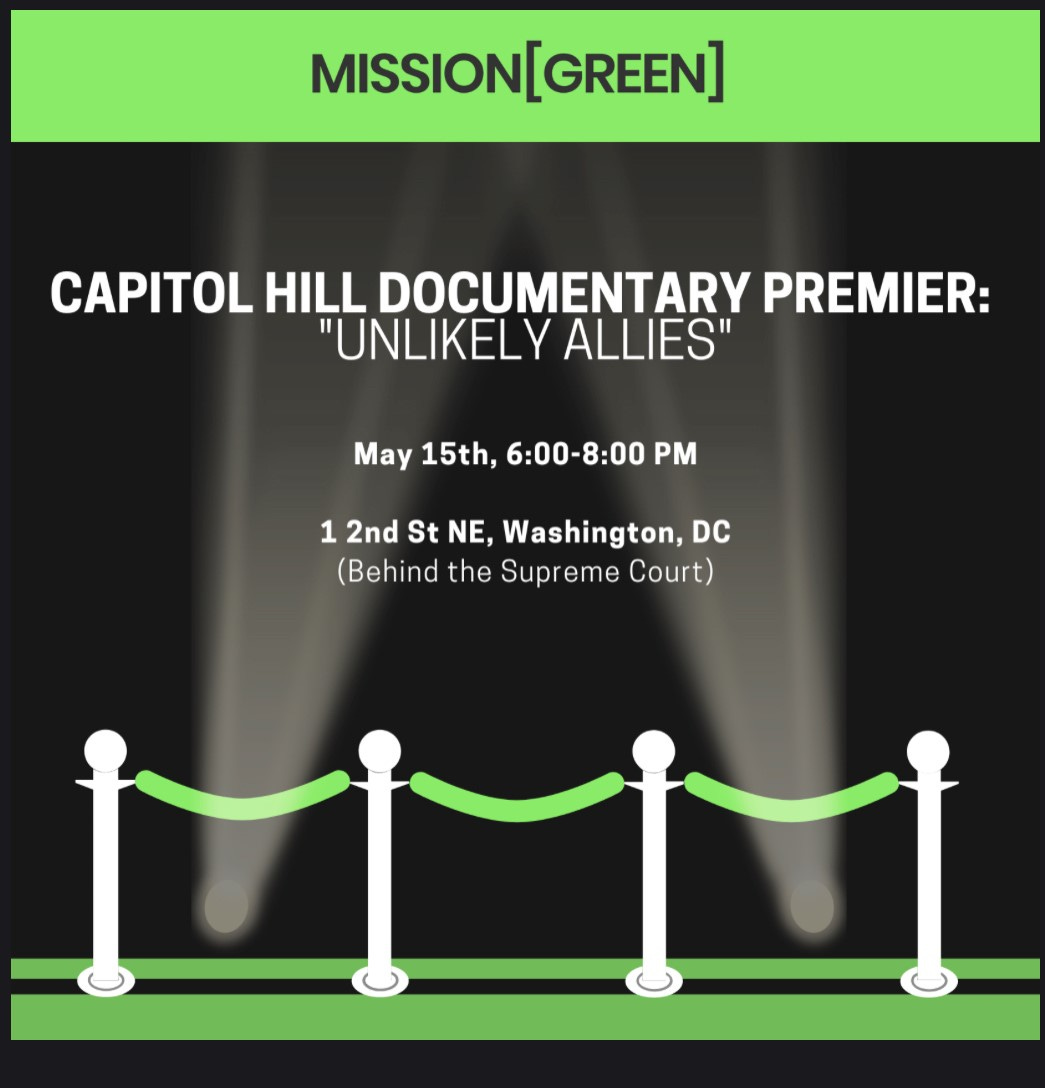 Rather than my trying to capture the gist of his life plot-twists, just do yourself a favor and check this trailer ahead of the widespread release expected in the Fall (I'll wait)…
https://www.youtube-nocookie.com/embed/fuJLNyfL2XI?rel=0&autoplay=0&showinfo=0&enablejsapi=0
…which recounts Weldon's unique story, one that has brought together the unlikeliest of allies, from Snoop Dogg to Charles Koch and Kim Kardashian to Senator Mike Lee, and illuminates the indelible stain on the soul of this nation that is the War on Drugs.
Congresswoman Nancy Mace (R-SC) introduced Weldon by sharing her why—she used cannabis to treat depression after being raped at the age of 16—and Senator Mike Lee (R-UT) said that the day the President told him Weldon had been pardoned, and when he made a call to Weldon later that afternoon, was one of the best days of his life.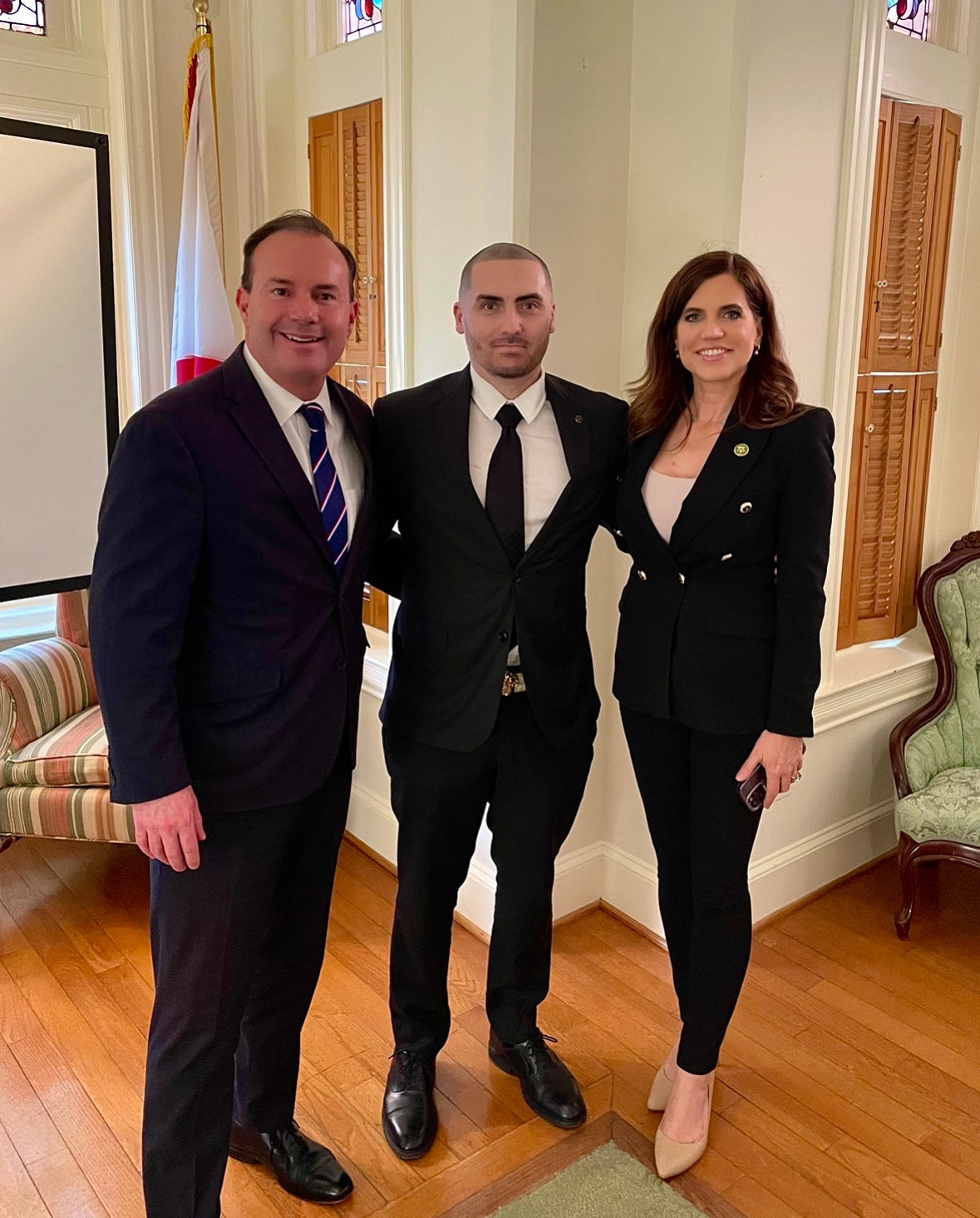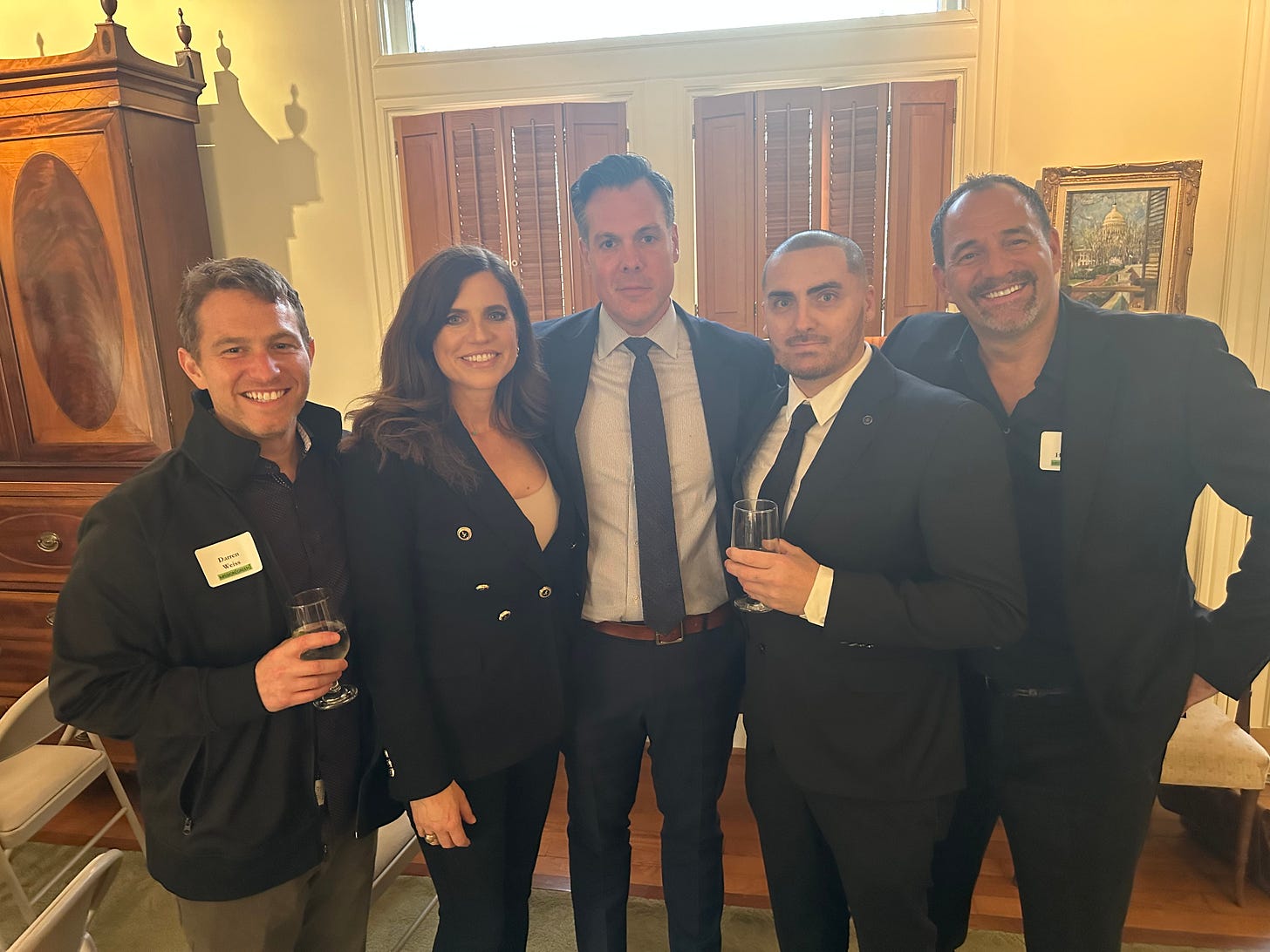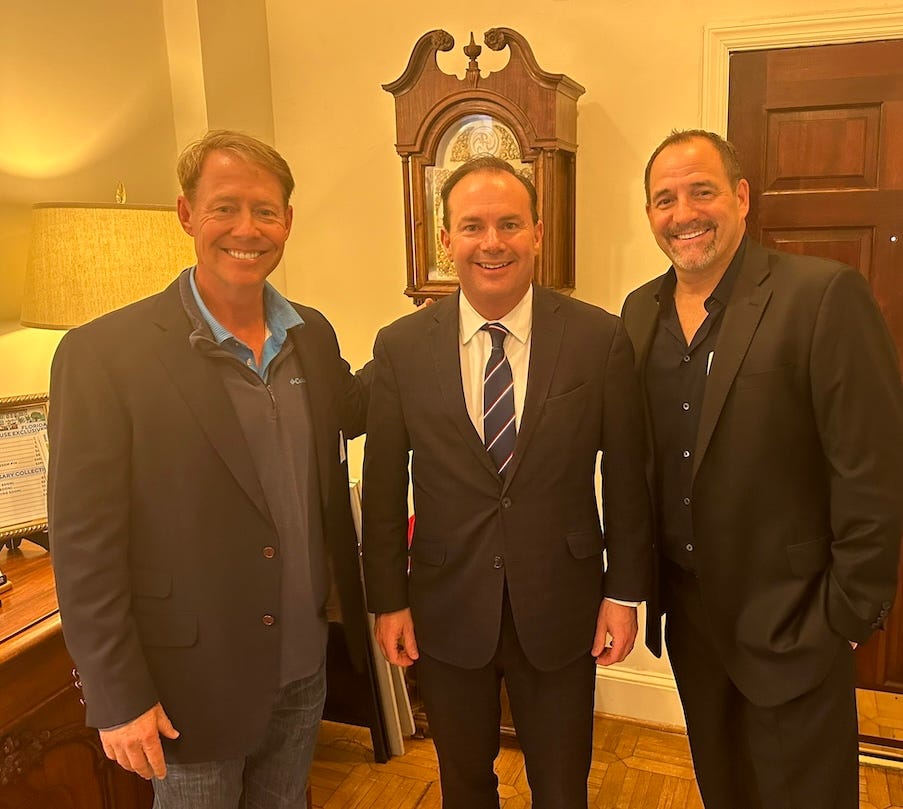 The event, while small in scope and measured in time, was super-successful as stories were shared and cards exchanged. As the crowd dispersed—it was, after all, a Monday night—a few of us headed out to explore what fine dining looks like on the Beltway.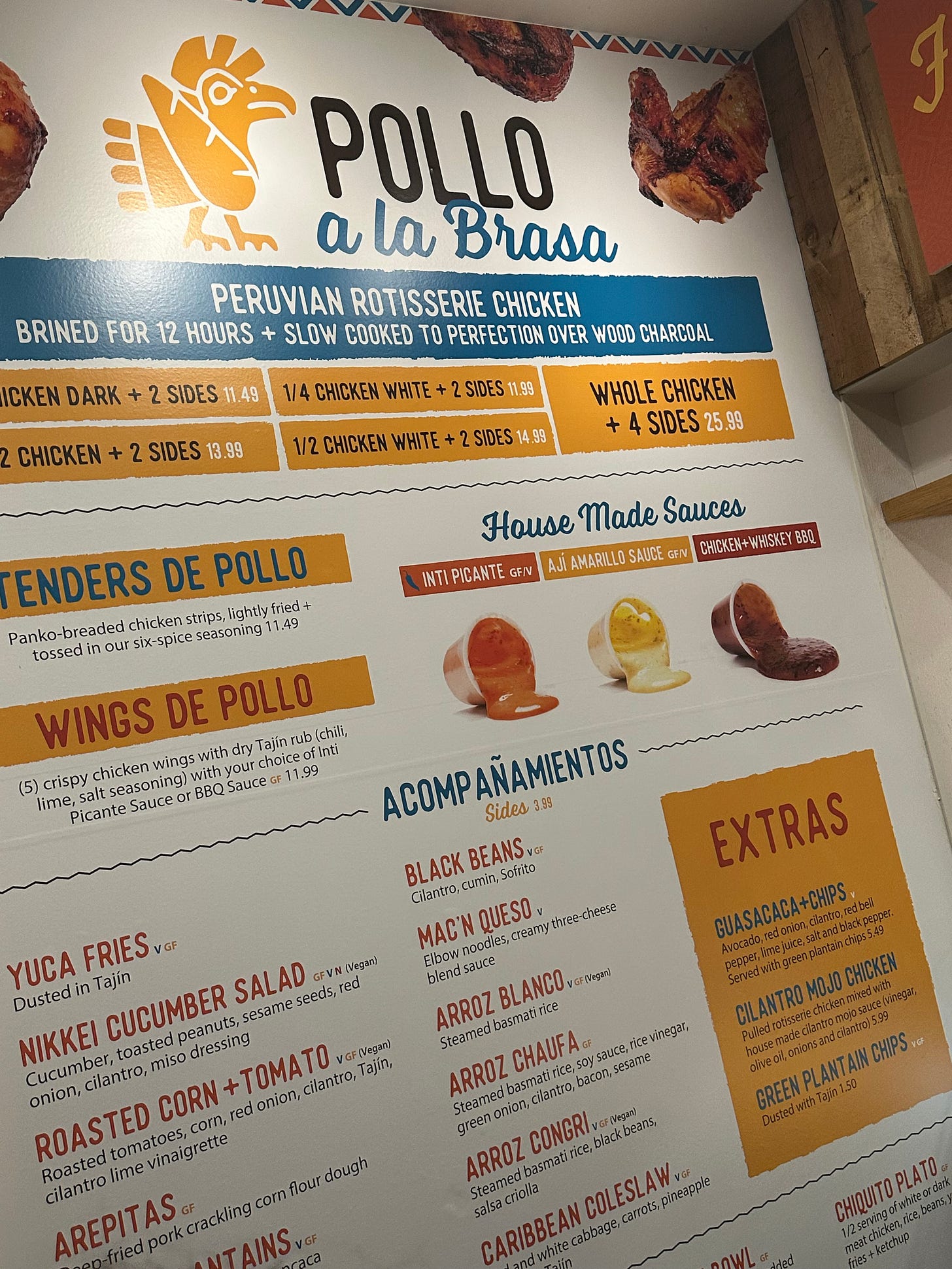 The next morning, we hit the Hill to kiss hands, shake babies, and share our whys. We all have our reasons why we're so passionate about this plant—some of us have openly discussed, others have not—and heartfelt conversations were the order of the day.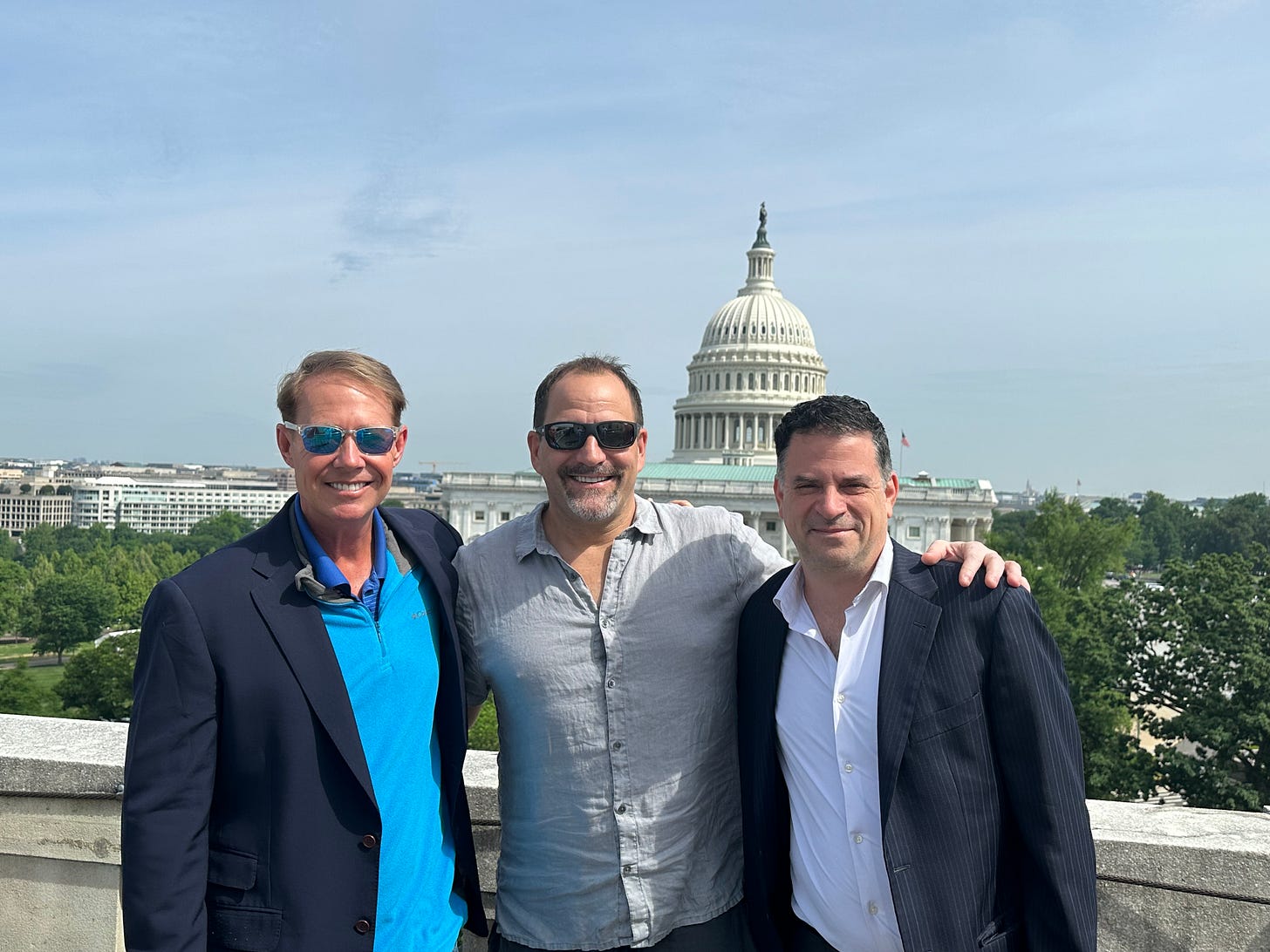 One theme was that DC is designed to move slow, whereas states can be nimble, and through that lens, the rate and pace of education on this topic has actually been quite impressive. I reminded myself of that when we met members of Congress, legislative directors and staffers, trying to tailor each conversation in a way that would resonate.
Another theme was sequential progression. It's all well and good to have a vision of how cannabis should be regulated—I personally believe it should be descheduled—but that remains several steps away, whereas cannabis deniers need only one step (on the throat of progress) to achieve their means.
Just as the hardest part about moving a boulder is the first two inches, such is the only viable path forward for federal cannabis reform: incrementalism. That doesn't diminish what we hope to achieve, it helps facilitate it by better arming the industry to compete.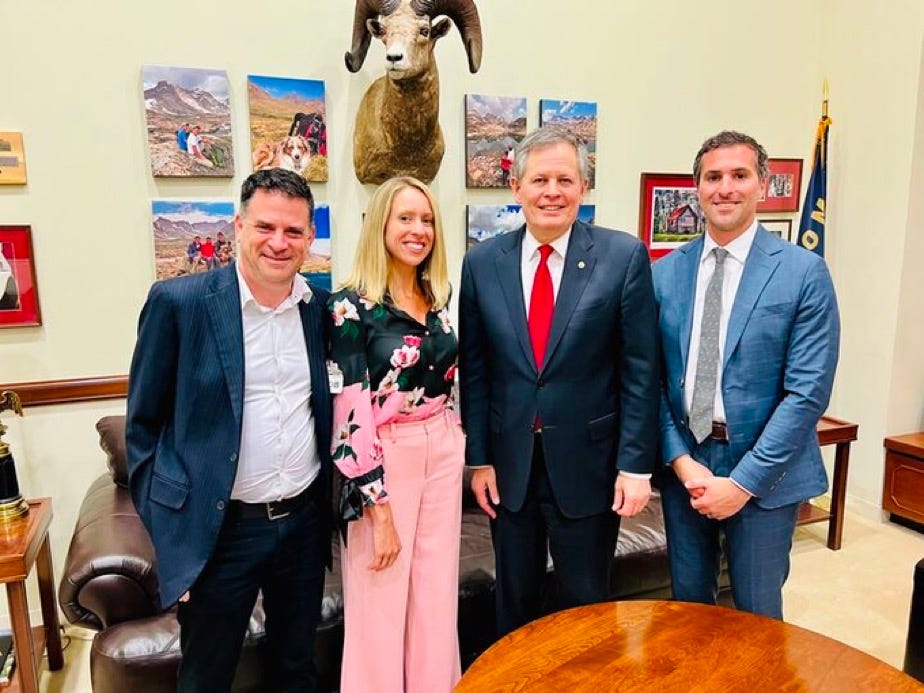 By all accounts and as discussed, SAFE Banking—paired perhaps w HOPE (+GRAM), as they were into the last year-end, along with the member education that required—is the low-hanging fruit that both sides can seemingly agree on.
I remember this combo first being discussed in Feb 2022, when I peaked behind the Red, White & Blue curtain after Jeff Schultz introduced Brady Cobb and I to Weldon.
'I don't know if the #HOPEAct emerges as the key to #SAFEBanking—it would need a Senate sponsor to be considered a viable pathway to criminal justice reform—but I reckon if we want to be on the right side of the market, we might as well be on the right side of history, as well.'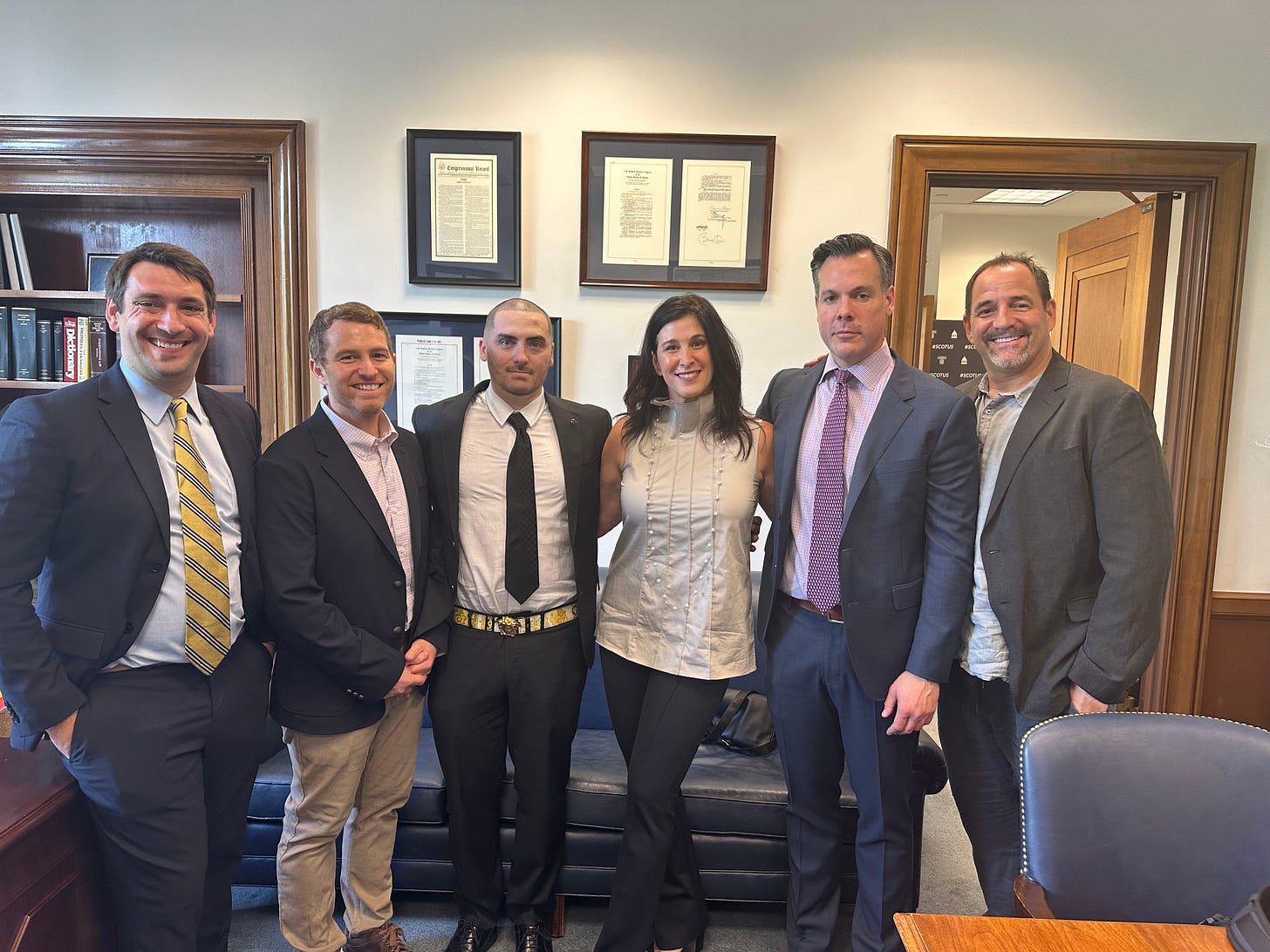 I won't dive too deep into what was said by whom—I got a few earfuls from those in the weeds about the importance of discretion and our ability to learn from the past—but one comment stuck out: "things move slowly in this town—until they don't."
My trip to DC ended as quickly as it began some 30-odd hours after I arrived. As I readied to board my northbound train, I ran into another man who's trying to make some history on the Hill. It was nice to finally shake Don Murphy's hand and wish him well on his upcoming charity bike ride.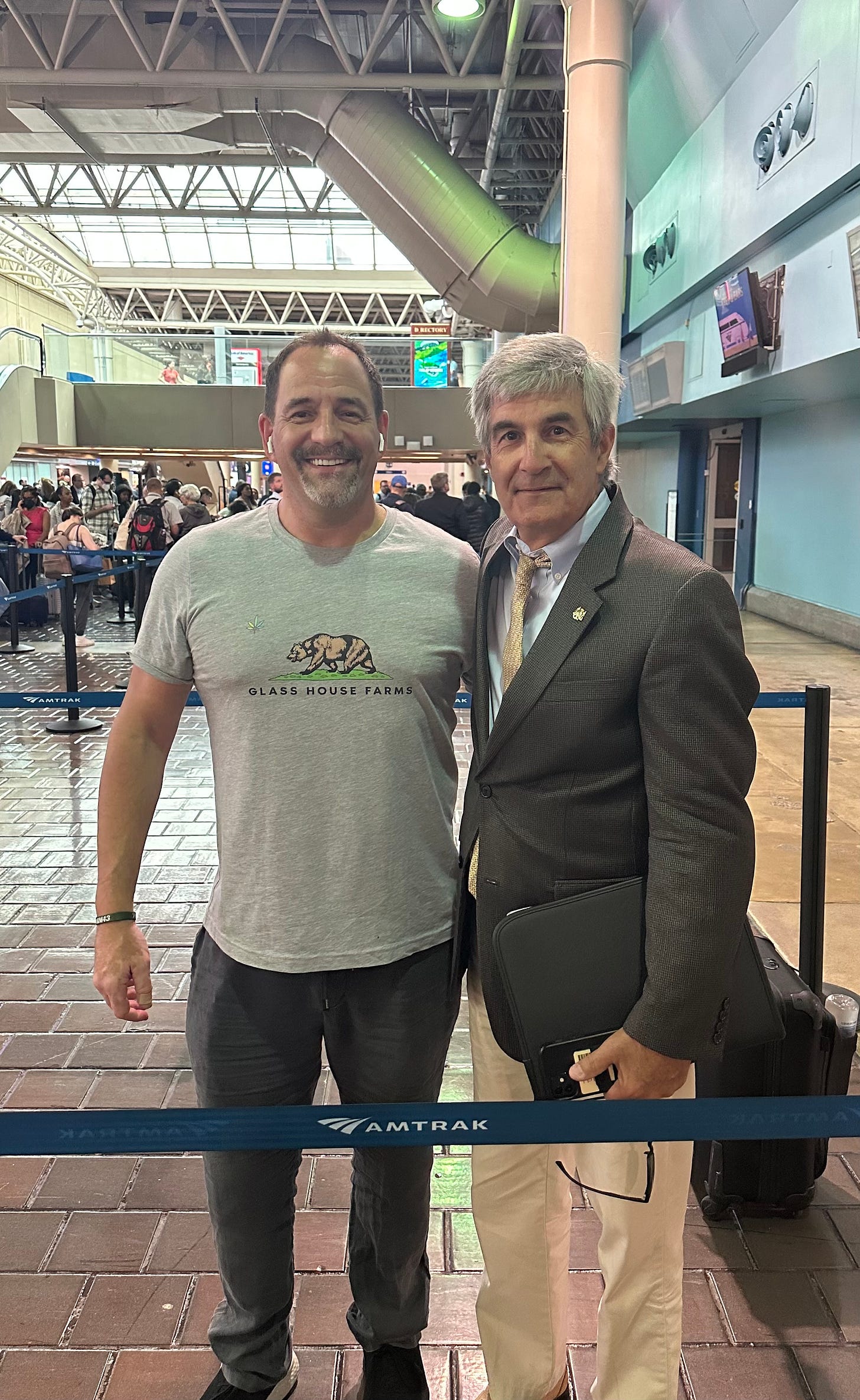 Supporting Weldon Angelos and Mission [Green] may not make the pains of yesterday disappear, but they could help pave the way for a brighter future.
A wise man once said, "be the change you hope to see," and while we borrowed those words for this round-up program, they are apropos of cannabis and indeed, the world.
May peace be with you.
20230519