Blazing a US Cannabis Trail
Blazing a US Cannabis Trail
Once upon a time in a land far, far away, I hosted about 300 people for a retreat at the Ojai Valley Inn & Resort. The year was 2005 and we gathered the thought-leaders and decision-makers from across several Wall Street categories—best in breed sorta stuff; peeps good at what they do and better at who they are—and unleashed them for a few days of community-building, idea sharing and information gathering. It was magical.
Over this past summer, I openly opined that we should set up the same sorta situation for U.S canna; that our space had an established online community but hand-to-hand / eye-to-eye connections were a great way to move the needle and get things done.
As I began to germinate this idea, my friend Adam Verner, he of the strict plant-based diet, and Rosie Mattio, Queen of Canna PR, both suggested that I speak with the folks at Trailblazers, who evidently had a similar vibe and vision.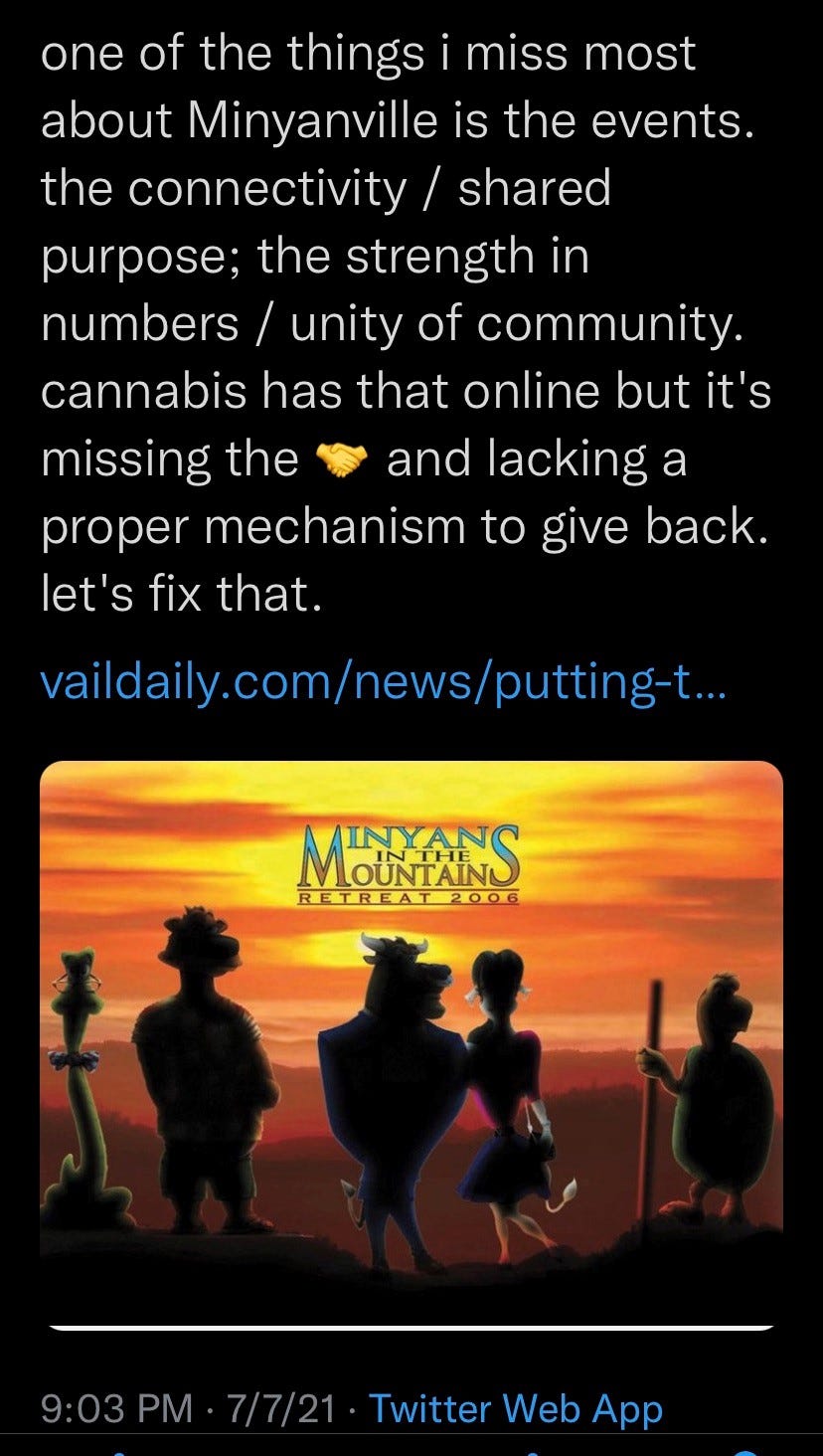 I Googled Trailblazers to learn it's "a curated community of cannabis and psychedelic business leaders who work to advance the industry, unified by a shared ethos / vision of the future." Resonates enough, I thought, so I reached out to Tyler Wakstein, who told me a bit about himself and the incubation-roots of the community as he casually mentioned that their next event would be in October at the Ojai Valley Inn & Spa.
I won't say that it was a sign but it certainly felt like one as we dug into the scheduled activities and anticipated audience. "If we affix my former capital markets model atop your existing community / content structure, we could establish the entire seed-to-sale life cycle for U.S cannabis businesses… with some social justice, science, philanthropy and education, and this could turn into the Sun Valley of U.S Cannabis."
It wasn't long before we were setting up Slacks and co-hosting Zooms in an effort to create a mutually symbiotic ecosystem: U.S banks could send an analyst, a banker and a sales-trader; U.S operators want to build U.S banking relationships and spend QT w analysts and investors; and investors would come to spend time w management teams and learn about banking / custody relationships. Sprinkle in even more human capital and wrap it around the existing Trailblazers' structure and well, Yahtzee!
Three months later / a few days ago, eight leading U.S cannabis analysts from Wall Street's most forward-looking banks led a stellar cast of characters to Santa Barbara for three days of activities, intelligence and meaningful connections. If the definition of professional nirvana is doing what you love with people you respect while serving the greater good, this wasn't only on-target, it was the target.
The unofficial start to the weekend was Sunday night and we gathered with several sponsors / special guests who arrived early. About 45 of us dined on the outdoor patio at Olivella for a spectacular sunset and some seriously delicious food.
Jason and Tammi Wild, Rosie Mattio, Graham Farrar / Kyle Kazan from Glasshouse, Dr. Jeff Chen, Jack Mascone from Seaport. Andrew Morse from Serenity Capital and Casper Gimand from Jefferies, among others, gathered for a feast before Maryn Azoff arrived to surprise JWild with some Neil Young and a special birthday serenade.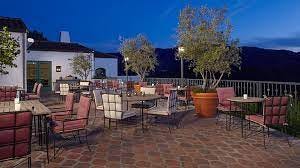 [I'm gonna skip the after-hours that may / may not have happened and may / may not have led to singing and may / may not have resulted in my receiving a bit of a talking-to from the powers-that-be but I won't bore you with any of those Petty details other than noting that Mary Jane's Last Dance was the last song played]
After breakfast the next morning, I made my way to the front of the Ojai property to help David Denberg and Peter Gross, Tyler's partners at Trailblazers, in welcoming our guests as they arrived. And that's precisely when I turned to see Ben Affleck…
…only it wasn't Ben Affleck, it was Jamie Mendola, the Binghamton Bearcat baseball player who got his MBA at Stanford before winning all sorts of hedge fund awards (wait-there are hedge fund awards?). Now he's head of strategy / M&A at Ayr Wellness / a board member at Glasshouse Farms / someone who I massively respect…
…so when he mentioned that he was gonna kick-off his retreat with the 2:00 PM Boot Camp, I felt inspired; like this could be a bonding moment or something. "Maybe I'll see you there," I said as I sucked in my gut, "I could use a good sweat." I looked at my watch / the schedule to find that I had two hours until the class started…
…which was perfect bc it left enough time to grab lunch. I walked over to Jimmy's Pub where I met my friend / investor Harris Heller, Jeff Langenbach, Chief Development Officer at PharmaCann, and Kyle Kazan, CEO of Glasshouse. As I listened to them share their tales, I was struck by Kyle's grasp of real estate and his passing comment that they were able negotiate a deal to use a combination of cash / stock to buy their property "well below replacement value."
I left to change clothes but didn't get very far as there were hugs and handshakes at every turn: Big Brady Cobb and his lovely wife Lauren, Camilo Lyon and his (much) better half Ursula, Emily Paxhia of Poseidon, Ariella Tolkin from Jefferies, Matt Hawkins from Entourage, Andrew Thut from 4Front, Aaron Edelheit, CURE…
I made it to Boot Camp but I'm not gonna lie: I've had my fair share of health issues—so when I was sweating / panting and looked at my watch / saw 2:06 PM, I left to get water and spied an escape. "He must be tweeting!," yelled Don Stoltz as I turned to see the entire class stopped and waiting for my return so I did so, begrudgingly…
…but there was real pain; genuine struggle. So I again decided to leave, no matter how embarrassing that would be, when the videographer rolled up to record the class; and by the time he left, there was only 20 minutes remaining so I toughed it out.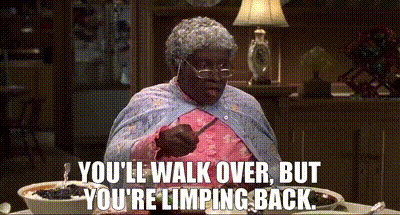 A quick shower later, I walked over to the Ladenburg Pool hang and spent some time with C21 Chairman Bruce MacDonald and PharmaCann CEO Brett Novey before I took in the West Coast Panel w/ Troy Datcher of The Parent Company, Mike Beaudry from HERBL, Kyle Kazan from Glasshouse and Matt Hawkins @ Harborside.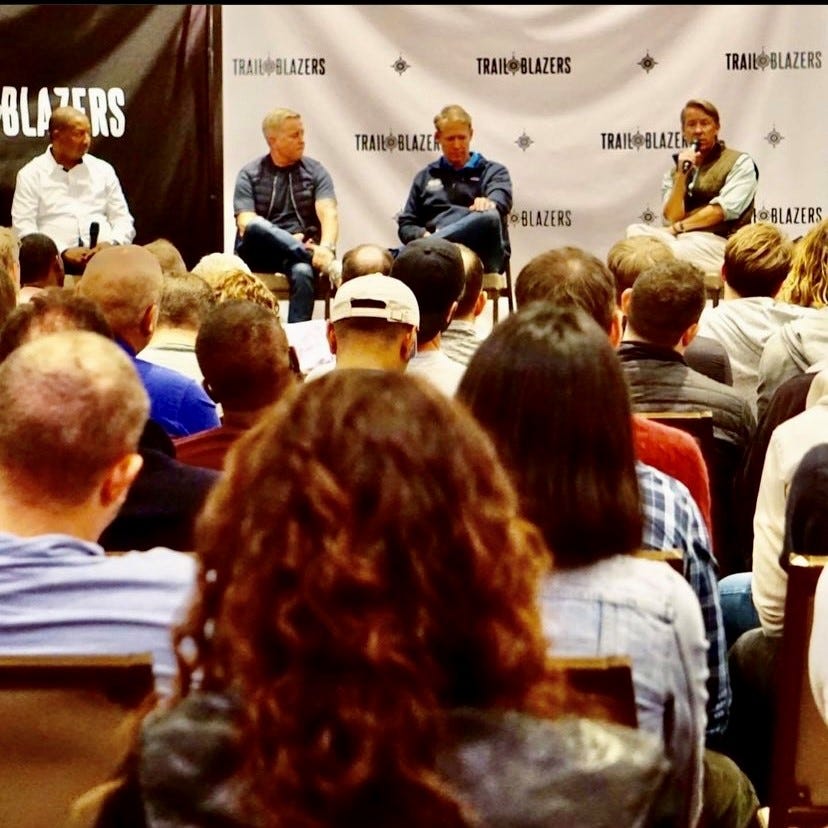 My takeaway? Cali likely has another year+ of a glut / bear market but that's when we want to begin to build our positions; plus, it's a partial hedge on interstate commerce. Graham told me about how he used positive pressure greenhouse designs for ultimate climate control / more yield / higher quality / lower COGs. As my left brain and right brain connected, I called our desk to buy our first six-figure slug of $GLASF < $5.
We transitioned straight into the BTIG cocktail hour and by this time, my quads were throbbing and I was making awkward noises whenever I stood so a drink sounded just about right. Dan Wychulis / his fiancé Katie Stockton (yes, that Katie Stockton) held court and as the sun set and music began. I saw business getting done at every turn.
I connected with canna execs Mary Pryor of Cannaclusive and Brittney Carbone of Goodco Holdings and met several clients / sponsors to ask how they would define a successful event / who they would like to meet. There was an electric energy in the air as various stakeholders comingled under under the stars; it was again magical.
Around 10PM, I left to make my way home—Tuesday would be a long day—but as I walked past Jimmy's Pub and saw, among others, Danny Hurwitz and Andrew Thut having a great time, I was next to them before I realized I made a conscious decision.
That's when I was bum-rushed from behind. I turned to bark, "what the f*ck?" when this scraggly fella with a big smile said, "I'm Matt McGinley," the top-tier Needham research analyst known for his brutal honesty. As I went to shake his hand, he put me in a headlock. A headlock! Who are these people; in a professional setting, no less.
I escaped from that crew and ran into Noah, Dan and Mackenzie from AdvisorShares / $MSOS. Dan had just arrived, as had Sammy from C21, and they were having a convo about algos. I wanted no part of math at that point but knew it was a topic of intense interest given the recent price action, so I was glad to see them connect.
To say that these interactions were much different than Zooms or conference calls would be an understatement. Many of these people have been talking for years but this was the first time that most of us met. And with that backstory / familiarity, it didn't take long for the facades to shed and the smiles to spread.
I'm not sure when I stumbled back back to my wife, who had wisely excused herself hours earlier to catch up on sleep, but I remember smiling as I made my way back to room 624. The first day of Trailblazers 2021 was over and I couldn't imagine it going any better than it had. I was so excited that I could barely sleep.
Thankfully, I had a full roster of Cali-bred due dilly to help me count some sheep.

Stay tuned for part II coming soon…
positions / advisor some
20211015